---
Winner of 12 awards including:

WINNER - 2013 Gold Nautilus Book Award

WINNER - 2013 Gold Readers' Favorite Int'l Book Award

WINNER - 2013 Silver Benjamin Franklin Book Award

WINNER - 2013 USA Best Book Award

FINALIST - 2012 ForeWord Book of the Year Award




Your Ultimate Life Plan: How to Deeply Transform Your
Everyday Experience and Create Changes That Last

Are you ready to live the life you've always dreamed of? This "workshop in a book" is the missing how-to for getting unstuck and moving past your problems into a richer, more meaningful life. It will help you do more than understand Wholeness, you'll experience it. Why settle for average, when the potential to live an amazing life is inside you, right now. Step boldly into your next, deeper level of happiness, wholeness, transformation and success. YourUltimateLifePlan.com
---
Every one of us has the innate potential to access freedom, wisdom, happiness and fulfillment.
Sometimes we all need a little encouragement and guidance to do what's necessary to open more fully to our passion and purpose, to the life of our dreams.
Have you tried to make positive changes in your life, only to find they don't last?
Do you feel blocked when trying to get to the next level of meaningful relationships, creative expression, spiritual growth, financial success or other goals?
Are you successful in one area of your life, but feel frustrated in others?
Have you read self-help, success, or spiritual books, been to seminars and workshops and still your life isn't where you want it to be?
If this sounds like you, you're not alone. Many of us are journeying through life without a roadmap, and as a result are missing the transformation we not only want, but deserve. It doesn't have to be that way. I can help.
As a licensed psychotherapist, life & business coach, energy healer, professional speaker, and the author of Your Ultimate Life Plan, with over 20 years of experience in psychology, personal development and spiritual growth, I firmly believe it's your birthright to:
Have the success you long for…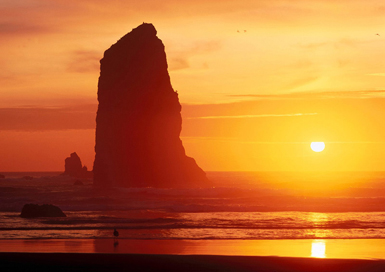 "In order to create lasting changes, we need to commit to all of the possibilities, and say 'yes' to who we are and who we can become."
- Dr. Jennifer Howard
Find creativity
Create healthy relationships
Heal limiting belief systems
Move through fears
Set and reach goals
Attain physical health
Embrace self-acceptance
Fulfill your deepest desires
You're standing at the crossroads leading to either personal transformation or more of the same old thing. The Conscious Living 2.0™ principles, practices, and tools you'll find on this website, and in my book, will be a step in the right direction.
Let me be your guide and walk by your side on this healing journey of change and growth. I've helped many folks discover and travel their own unique path. From my own experience, and the experience of hundreds of my clients, I can assure you that deep and lasting change is possible.
Here's how to get started:
I invite you to download my FREE MP3, Begin Reaching Your Goals to help you on your way to living the life you've bedreamed of, I'm offering both of these free gifts as a Thank You for visiting me on this page. I offer tips on creating change in your life; articles on happiness, conscious living, personal development, spirituality; and much more. Receive your FREE GIFTS and access to our Free Meditation Room
Jennifer Howard, Ph.D., is the author of, Your Ultimate Life Plan, which walks you through the unique Conscious Living 2.0™ principles and practices she's developed during her 20-plus years of working with clients and students, including the innovative and powerful Multidimensional Awareness Practice™. She's also the creator of The Keys to Healthy Relationships, and Paths of Healing: Meditations for Relaxation and Healing.
On her weekly radio talk show, A Conscious Life, Dr. Howard has interviewed such luminaries as Sharon Salzberg; Gay Hendricks; Hale Dwoskin; Marci Shimoff; Bruce Lipton, Ph.D.; Sonia Choquette; Matthew Fox; Bernie Siegel, M.D.; Melody Beattie; Lama Surya Das; Rabbi Rami Shapiro; plus many others. Dr. Jennifer, as she's known in social media, has over 100,000+ Twitter followers and almost 7,000 Facebook friends and fans. Work with Dr. Jennifer
---
Testimonials:
To view video testimonials, please click here.
I just wanted to tell you how much you help me during my day. With my job, as in all our jobs, there are times when I am so stressed that I feel like shutting everything down and walking out the door. Well, the other day I got on your site and entered your meditation room. I now have it bookmarked and go into it daily and when stressed, several times during the day, and I can actually feel calmer. Thank you so much for having this available!
- Billy Baye, Mt. Juliet, TN
While you are leading the listeners along the path of "vigorous self discovery" you bring humor, warmth, and insight and that helps take us deeper within. I cannot end without telling you, again, that "you sparkle" You remind me of something that da Vinci said, "The noblest pleasure is the joy of understanding.
- Robert Faulkner, CDT, MDT
Dr. Jennifer Howard's teleconference on Goals Big and Small was just what I needed this week! She is always able to open up my heart and mind and go right to the heart of what's really going on with me. The meditation was healing and allowed me to be gentle with myself, and realize I am right where I need to be.
- Peggy, Los Angeles, CA