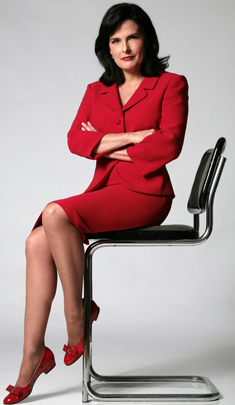 Psychotherapist Dr. Jennifer Howard has been a guest on a number of national television programs from Maury Povich to Charles Perez, as well as others. Her versatility in psychology as well as spirituality makes her a much desired addition to any form of media as she addresses complex issues.
The combination of her humor and deep wisdom allows her to translate difficult subject matter into easily understood information.
Dr. Howard can meet your programming needs and communicate on any number of current topics that is being discussed in the news or homes across America. For instance, Dr. Howard has addressed how Americans can handle stress due to our recent economic difficulties.

If you are part of an organization looking for an authority on any number of topics or if you are looking for a guest speaker, Dr. Howard can work with you to customize a lecture, workshop, online learning, or television production. She welcomes you to download press documents and photos from this site. You can also view her TV appearances and articles about Dr. Jennifer in the news.

If you need more information please contact her.