RECEIVE A FREE MP3 of Dr. Jennifer's latest teleconference "Tips on Goal Setting + Guided Meditation" and her FREE E-Zine "Changes that Last."



Learn more about Dr. Jennifer and schedule her to speak at your event or show.
"In order to create a pleasurable, authentic life, with the possibility of brushing with wholeness, we should summon the courage to face the pain in our lives."
- Dr. Jennifer Howard





The Wise Heart
by Jack Kornfield

&nbsp
Other effective methods of care include Integrated Energy Healing and Subtle Energies. As a healer and intuitive, Dr. Howard has been involved for many years in the study and exploration of esoteric information. Along with penetrating energy healing, her ability as a Medical Intuitive enhances her work with physical illness, deep spiritual emergencies, and/or emotional crises. She attended the Barbara Brennan School of Healing and has trained extensively with well-known energy healers. For more information see Dr Jennifer's Bio.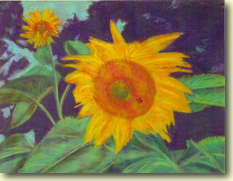 Either by hands-on, in person or long distance over the phone, Dr. Howard can work with the different levels of the Human Energy Field. Her understanding of how to work with the Auric Field for physical injury, pain, and illness allows her clients to feel comforted and helped. At the same time Dr. Howard is working on the physical body, she can help the client discover a deeper life pattern contained in the current symptom. This allows her to identify diseased energy patterns, help with early detection and integrate this with the whole person.

Dr. Howard&rsquos understanding of allopathic treatments along with complimentary approaches assists clients on their healing journey toward the possibility of living life from a larger point of view. Dr. Howard&rsquos larger perspective provides the client with an opportunity to see illness as a teacher and embrace all of life&rsquos difficulties as an opportunity to grow into wholeness.
&nbsp